AUGUST 1 - August 31, 2023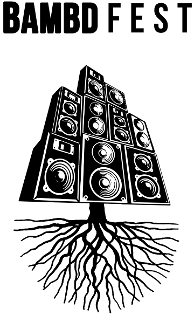 BAMBDFEST BIENNIAL 2023 INTERNATIONAL is a multi-day, multi-venue festival in celebration of the Black Arts Movement Business District, Black Arts & Culture, and economics in Oakland, CA. Founded in February 2019, produced by the Lower Bottom Playaz, Inc. in collaboration with BAMBD, CDC, funded by a Creative California Communities grant from the California Arts Council the festival was an annual event through August of 2021.
BAMBDFEST BIENNIAL 2023 INTERNATIONAL will be a hybrid international multi-media festival consisting of virtual and public performances with a concentration in Theater, Film, and Literature.
The events will include local and guest performances, readings, a book fair, a publication, film screenings, panel discussions, intellectual exchanges, lectures, installations, local history teach-ins, family and youth activities that animate public spaces.
Highlighting the best of Oakland's vibrant artistry with robust offerings of free and paid events activating public spaces, arts venues, and increasing foot traffic for small businesses BAMBDFEST BIENNIAL 2023 INTERNATIONAL will engage Oakland artist, the Black Arts Movement District, and diverse communities in an international celebration of Oakland, and its rich contributions to the internationally recognized Black Arts Movement, the State of California, and the world beyond.